He was strapped down in a sled & unable to move when his owner abandoned him overnight outside of a shelter.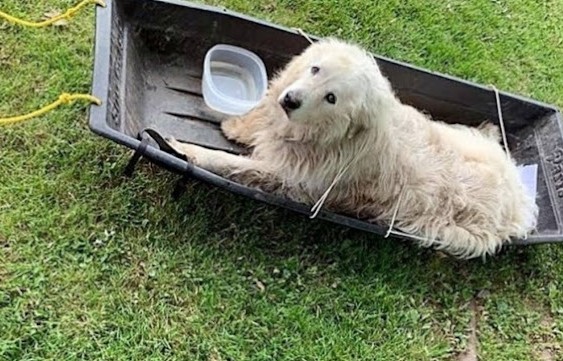 Perry, a Pyrenees, was abandoned tied to a sleigh outside the Wanderers' Rest Humane Association in Cazenovia, New York, with just a cup of water and the notation "Over 10 years old." "I'm not able to walk."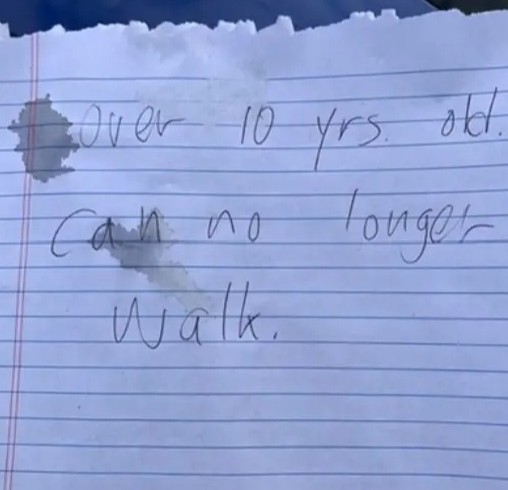 Perry was unable to move and was afraid and heartbroken when rescuers discovered him. He seemed despondent and had practically given up on life, they alleged.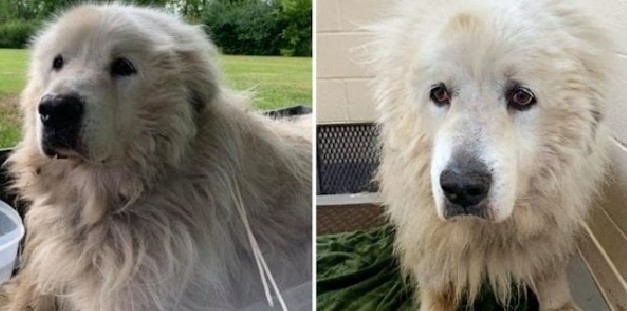 He's now walking and in much better spirits, thanks to the shelter, which took him in and began him on physiotherapy and laser treatments. Perry came with a terrible skin illness as well as two forms of Lyme disease, which might explain why he was so depressed. His fur was also matted, making it difficult for him to navigate and walk.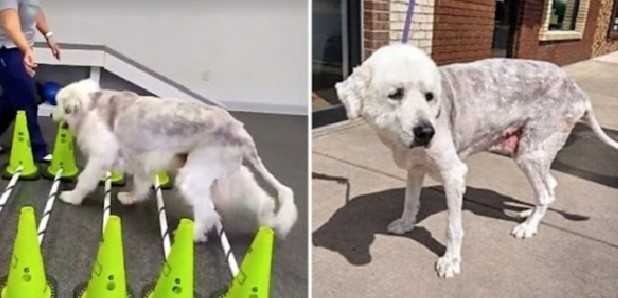 Perry has lost his identity. He's more happy today, and he's much more mobile. Perry's photo was put on the shelter's website the day he was rescued, and he has since received hundreds of messages of support from people all around the country. Workers at the shelter wanted to remind people that if they fear they would be unable to care for an animal, there are services available to assist them, and that abandoning is not a choice.
Perry will be fostered by his physiotherapist while he continues his treatments, and you may end up permanently adopting him!
Perry's former owner, a 60-year-old male, was apprehended and charged with failure to give veterinary treatment.