A fish finder, as its name suggests, is a gadget used to detect pulses of sound energy underwater to find fish. Anglers can view a graphic representation what is beneath the boat leading to the identification of the fish through the features of the best fish finder.
The goal in shopping for a fish finder is purchasing the right type based on its GPS, footprint size, display resolution, transmitting power requirement, and frequencies.
Editor's choice: Garmin Striker 7SV
How to choose the best fish finder
How to choose the best fish finder
​
Standalone, Combo, or Network Fish Finders: Which Should You Choose?
You have three choices when it comes to a fish finder: the standalone type that performs a single function, combination models that offer a chartplotter as well, and the network system that has a range of functions. Here are a few reasons to choose any of these:​
Standalone

- If your only goal in purchasing a fish finder is to see what is below your boat, the standalone type will provide the largest display and best performance with minimal costs. If you own a small boat and fish just around a small river or lake, this one is for you, especially if you are on a limited budget. You can turn this into chartplotter combos by adding a GPS sensor

Combo

- If you have a mid-sized boat, the combo fish finder with a chartplotter is ideal for you. You can utilize the GPS sensor to navigate the fishing area.

Network System

- This type of fish finder can support a wide range of data sources including radar, video, satellite radio, GPS charts, and raster. Most of these fish finders can be connected to your smartphone and be controlled over a Bluetooth or Wi-Fi connection.
​
What Display Specs to Consider in Choosing a Fish Finder
The LCD display of fish finders are made of pixels. The greater number of pixels per square inch portray a more detailed structure, which equates to a better representation of what is situated below your boat. With more pixels, high resolution, and a big screen display, you are able to see the air bladders of small fishes and fishes that are swimming in the bottom. The fish finder enables you to separate the targets in close spaces than those that are not.
Aside from the pixels and resolution, another factor is the diagonal measure of the screen. Widescreen displays provide you with the most meaningful information since it allows you to split the screen and display more than one data. If you want a more comprehensive technique of finding fish, the screen should be able to display the GPS chart, returns from the transducer, and radar screen all at once.​
​
Transmitting Power and Frequencies—Which is Best for a Fish Finder?
Watts RMS (root mean squared) is the expression of the power of the fish finder. The power of the gadget is directly related to how well you are able to see in silt-laden water, view into deeper depths of the water, as well as determine the targets and the bottom structure. For coastal application, a 500-watt fish finder can deliver enough power. For bluewaters, at least a 1000-watt fish finder is required whereas for inland lakes, a 200-watt fish finder is enough.
Transducer frequency can be single, dual, multiple, or broadband CHIRP system. For the finest detail resolution, higher frequency will deliver this. This level of frequency will also produce the least background noise as well as the best view from a speeding boat. For shallow water applications, higher frequencies at 200kHz, 400kHz, or 800kHz are ideal. However, for maximum depth, lower frequencies are recommended. Water depths of up to 200 feet call for 200kHz and higher frequencies. On the other hand, those going beyond this depth should have 80kHz or 50kHz.
Your other option for frequencies is the CHIRP or Compressed High Intensity Radar Pulse. This is a recent style of broadband fish finder in either on or two frequencies. This technology is capable of transmitting signals linear upward from 40 to over 210 kHz instead of just either 200kHz or 50kHz.​
​
About Transducers
The main units that both emit and receive sonar waves in a fish finder are called the transducer. Most fish finder models come with transducers out of the box. This requires easy installation and mounting. However, for more advanced needs that come along with advanced boats, you will need transducers that can meet these greater needs. Through-hulls are ideal for advanced needs.
Aside from the features, you should also consider the materials from which the transducers are made. Different materials suit different boat types. For casual fishing with almost any kind of boat, a plastic transom mount material will be compatible.
You may also opt for through-hull transducers that are either made from plastic or bronze. Wooden hulls also have these two choice but is better to use bronze wooden hulls since plastic has the tendency to crack when wood expands. If the hull cracks, it will damage the plastic transducer that will lead to leakage.
Note that boats with positive ground systems should not be installed with a transducer featuring a metal housing. You should opt for other materials instead that will fare with all the other needs of your boat and fishing activities.​
Top 5 Best Fish Finder​
With the several models available, choosing a fish finder can be confusing. Through the fish finder reviews below, we will help you make the choice easier and clearer for you.
The Garmin Striker 7SV has a rugged design that has an outdoor look complementing your lifestyle. It is able to withstand harsh marine environmental conditions because of its rugged design. It also has high sensitivity GPS receiver, which enables you to mark a fishing spot that you prefer so that you can get back to it any other time. It also displays the speed so that you can track how fast you are going.
This fish finder has a waypoint map that enables easy viewing, marking, and navigating of various locations such as docks, brush piles, and stump.
It also features a CHIRP sonar that broadcasts a sweep of frequencies starting from the low to the high ones to deliver a wider range of information regarding your fishing. This technology allows for great target separation as its creates crisp fish arches.
Last of its features is the built-in flasher that enables you to view your sonar data using the classic format. This is best for vertical jigging as well as ice fishing.
Pros
Good value for money with its 2D, down view, and side scan
Has a crystal clear screen
Easy to install
User-friendly operation
CHIRP functionality allows for better fishing experience
Long runtime of up to 6 hours
Tons of adjustability features
7-inch color display
Cons
Transducer included in the unit is only intended for flat-hull boats
Owner's manual is only downloadable online
The Humminbird 409600-1 HELIX 5 has a 5-inch color display that allows you to present a good amount of data as you evaluate the fishing grounds. The 800H x 480V 256 color display comes with a backlight making it suitable for use even in dark settings. It also features powerful side imaging, SwitFire Sonar that reveals the lake bottom, down imaging, and the optional GPS mapping that shows you the path.
This gadget has a whopping 4000 watts of output that maximizes its capacity in fish finding. This great power allows you to fish even in bigger areas. It also comes with a transducer with variable frequencies at 455/800/200/455 kHz suitable for covering 16, 28, 45, as well as 75 degrees. The transducer also has a water surface temperature gauge. Its sonar is capable of sending and receiving signals up to 600 feet. Lastly, this fish finder has language options.
Pros
Does not have overheating issues
Mount that comes with the finder is fully adjustable
Features split-screen option
Long runtime of up to 16 hours
Clear down image
Cons
Does not have a GPS
Does not come with a user manual but a DVD instruction
Screen display cannot be viewed under the sun
Substandard mounting hardware
The HawkEye FT1PXC Fishtrax mainly features its VirtuView HD color display with a 100 level sensitivity adjustment. It also features a wide range of depths as well as an auto zoom tracking of the bottom of the water, which improves the targeting of fishes. This fish finder is available in three operating modes suitable for different fishing environments, helping you increase your chances of catching fish. This unit also has two operating frequencies namely the 200Hz for shallow waters and 83kHz for slightly deeper ones.
There is also an audible depth feature as well as fish alarm that allows you to do other things while finding fish since your fish finder will prompt you when a fish is detected. The unit comes with a portable mount for easy installation.
Pros
High quality construction
Good display with adjustable options
User-friendly
Rugged feel
Clicking sound to alarm you of fish detection
Accurate temperature measurement
Handy; good size
Multiple frequencies
Lightweight
Cons
Poor battery life
There are screen delays when depth zones are changed
The Lowrance 000-12635-001 Hook-3X Sonar has a 3-inch color display with LED backlight for easy data reading even during the night. Its detailed resolution at 320 x 240 allows you to read the data even under the sun.
It comes with a broadband sounder detail that enables you to resolve targets, contour the fishing ground bottom, identify structure detail, determine bottom hardness as well as thermoclines, and many more. Its advanced signal processing diminishes the requirements for manual adjustments. It also has dual frequency modes at 83 or 200kHz to accommodate shallow and deep waters.
Pros
Comes with mounting kit and instruction manual
Shows bottom structure, water, temperature, and depth
Cons
Cheap quality
Not usable above 10 mph
Wiring harness is too short
The Garmin Striker 4DV has the following admirable features: rugged design, high sensitivity GPS receiver, waypoint map, CHIRP sonar, and built-in flasher. The unit has a 3.5 inch color display. It not only helps you find fish but also marks your hotspots so that you can return to them. It also marks docks and ramps.
This fish finder comes with a Garmin GT20 transducer that has frequencies of 77kHz and 200kHz. Its transmitting power is 300 watts RMS, which means it is suitable for inland lake settings. It can also be upgraded to high performance CHIRP through installing a GT22 or GT23 transducer.
Pros
Records speed
Marks spots enabling returning to the exact area
High frequency
Displays amazing detail
Has a split screen mode
Accurate GPS
Cons
Screen is a bit small
Can be a bit difficult to figure out
Conclusion
​The main goal in shopping for a fish finder is to buy the one suitable to your boat, fishing ground, level of needs, and preferences with the technology. Some fish finders in this review had the basic features while some are equipped with more advanced ones.
In this roundup, the Garmin Striker 7SV stood out primarily because of its 7-inch color display that allows the presentation of different types of data all at once. Its rugged design equates to durability, which ensures the money you pay for it will serve you for a long time. It also gives the user more power through the waypoint map by marking your preferred spots to find your way back to docks, ramps, and fishing spots.
All in all, the Striker 7SV has a high transmitting power at 500 W RMS, maximum depth of 2300 feet in freshwater and 1100 in saltwater, ultra scroll display for high speeds, and many other features make for a good unit.
If you are looking for a reliable unit for waters not exceeding the aforementioned depths, Garmin Striker 7SV is one you should seriously consider.​
​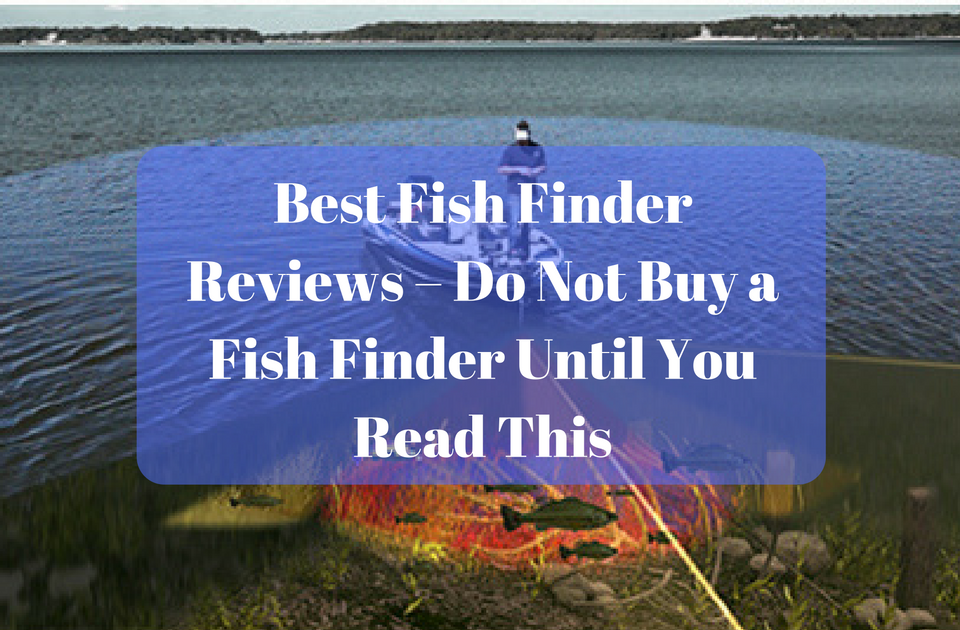 Incoming Terms
Best Fish Finder
Fish Finder