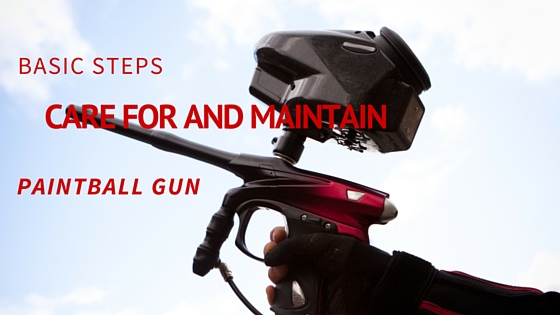 Having your paintball gun working perfect in the paintball field you must maintain your gun so that you can hit your competitor accurately. You need proper maintenance and care to make your maker perform well. Almost all the guns have different features and function but there are some basic functions in each gun that must be maintain by using the following maintenance and care tips.
Major Parts Cleaning and Maintenance
Remove the Air Source from Paintball Gun
First of all you must remove the air source when you are not using your paint ball just for the safety of anybody working near your gun. If you are cleaning your gun than also remove the air source so that you avoid any mishap that may be happen due to your negligence.
Schematic for Your Paintball Gun
Schematic is really a necessary part of your paintball gun. It help the paintball owner to know more about the different parts of gun. As well as help the gun owner to disassemble the paintball gun when not in use. In this way you can easily secure your gun for further use of any person until you are going to reassemble which is better for your security as well as kids and other family member in your house.
Barrel Care Of Your Paintball Gun
For maintaining the barrel performance you must wipe down the paintball gun barrel with any cloth from inside and outside the barrel. Don't use the abrasive material or any other pipe cleaner inside the barrel which may damage your barrel. Barrel is one of the dirtier part of your paintball gun. Dry completely the barrel of your gun after cleaning.
Body Care Of Your Paintball Gun
Once you have disassembled your gun now it's time to wipe out the inner parts of the paintball gun. Try to use the dump cloth for the cleaning of surface as well as use the cotton swab in hard to clean areas and creases. You can also use any cleaner that easily remove the paint or dust from your gun securely. Dry the guns parts completely to avoid any gun damages from water or other liquid material used.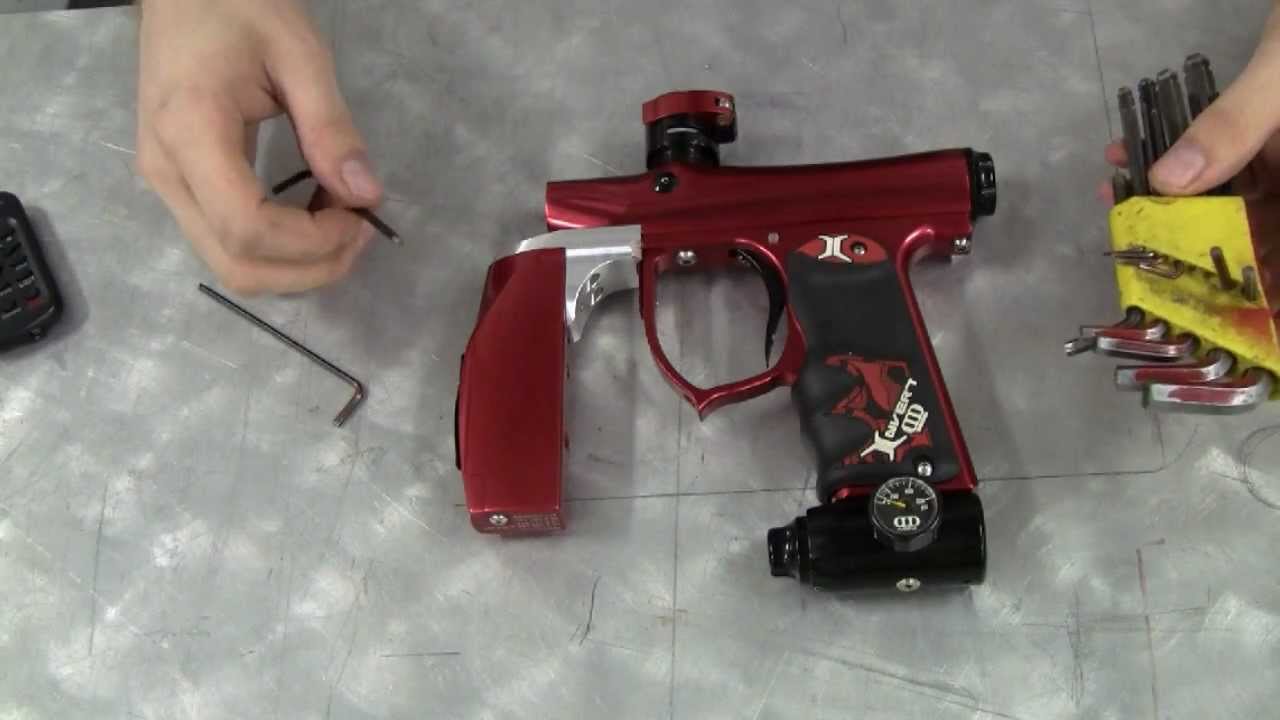 Image credit: Youtube.com
Grip Care of Your Paintball Gun
After cleaning the inner parts of your paintball gun now it's time to clean the grip of the paintball gun. But this time use the tooth brush or any other cleaning brush because may be the paint become caked on pretty heavily. But remember don't forget to remove the trigger assembly when you are cleaning the grip.
Bolt and Hammer Care Of Your Paintball Gun
Now you must check the bolt and hammer for any dust of paint after the cleaning of paintball grip. Use the warm water and paper towel if necessary for the cleaning of bolt and hammer. Dry the bolt and hammer completely before you are going to reassemble it. Check other parts of paintball gun near bolt and hammer to avoid any damages to these parts.
Functional Parts Maintenance and Replacement
Cleaning or Replace Of O-Rings
After cleaning the major parts not it's time to check and clean the functional parts of your paintball gun. You must check the O-rings of your paintball gun because it's the place where the majority of leaks appear when you are in paintball field.
Try to check the air leaks in the O-ring if you don't have previous experience of repairing the gun please read the manual for safety removal of your O-rings. Manually check the nicks or show wear and if you find any damage there then you must remove the O-ring for batter performance of your paintball gun.
Checking and Replacement of Batteries
Batteries are the major part of the electric paintball guns. There are variety of batteries available in the market with different voltage and power. You can choose one that have more power as well as number of sell which help you for fighting a long time in paintball field.
Try to replace the batteries on regular basis because you don't want to sit and watch the whole match from outside the paintball field. So for better performance of your paintball gun you must replace the battery after checking the old one.
Lubricate Your Paintball Gun
For the smooth running of your paintball gun you need to lubricate your gun parts. While most of the entry level gun including mechanical paintball guns may need grease or oil for smoothly work of paintball gun parts.
For choosing the best lubed material for your paintball guns you must read the gun manual. In gun manual there are all instruction about when, How and what material you can used for the maintenance of your paintball gun.
It's better to lubricate your gun after each play. But some guns don't need lubrication after each play they can provide you accurate performance after thousands of shoots. So it's better to look at manual for recommended time period of lubrication.
Reassemble and Testing Of Your Paint Ball Gun
After the cleaning of major and functional parts of your paintball gun with necessary replacement & lubrication it's time to reassemble the paintball gun. Read the Schematic of your paintball gun for accurate placement of your guns parts.
After you assemble each part of gun it time to test the paintball gun that each pert of the gun working properly if not than try to fix it by open it again and reassemble it. You can use the testing and diagnosing tool for testing of your paintball gun.
You gun is ready now you can take in to real life to test the performance of your gun. There are variety of tutorial are also available on internet that help you to clean and maintain your paintball gun. You can use that resources for paintball gun cleaning and maintenance. Or contact any person who offer the paintball gun repairing and maintenance services.
Incoming Terms
Paintball Gun Maintenance
Paintball Maintenance
How To Do Maintenance On Paintball Gun
Proper Care Of Paintball Guns
How To Grease Your Paintball Gun