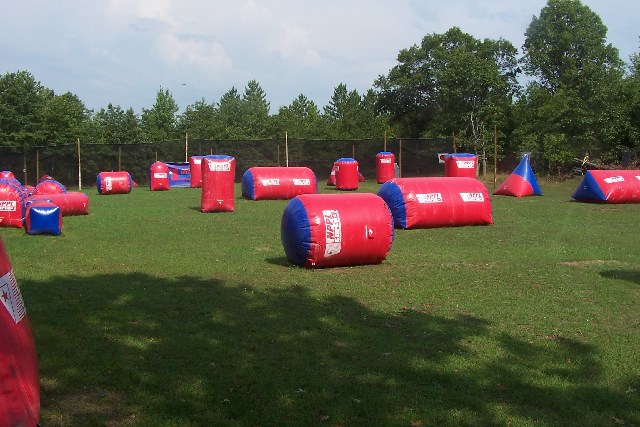 Paintball comes in different style of playing as well as different types of paintball field. Paintball in not just shooting it is much more than from shooting. It is more vital to shooting up any of your opponent with the different fields you can play on depends on the choice that which type of field you choose.
There are different factors that must be considered other than player's gun, One of the major factor that must considered while playing paint ball is field of paintball. There are different types of fields that are used in different type of paintball commonly. Some of them are as follow:
Outlaw Field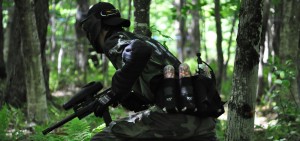 These types of fields are created by the teams itself and they considered to be as a non-professional field. These field are commonly found at your home backyard, on your farm house and in some parks. These types of fields are cost effective and you don't need to spend more money on this field.
Due to the lack of field support as well as professionalism these fields have many security issues.SO you must be follow the proper safety rule while playing in this field and it's a best idea to choose a referee while playing in this field. But you must need property ownership permission for playing this game in any premises.
Woods ball Field
These types of fields are designed for outdoor paintball games that mostly have natural setting. Basically it is not exact in the wood but there is naturally setting with manmade hurdles such as bunker, tires and barrels. This field is really symmetrical and you need different strategies and variety of starting position that add value to these type of fields.
These types of fields are best the peoples who like military training because in this field you have same environment as the military training have. This type of fields have more cost as you need to maintain more things like uneven ground, newly build bunkers and also the inconvenient weather which may lead to inconsistent play. These fields are best for both the beginner as well as for people who like to play in natural environment.
Speedball Field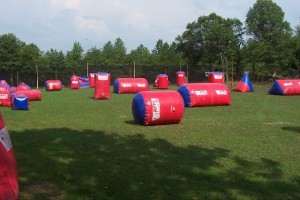 These types of fields are best for consistent playing. These fields have level surface with a well-managed field setting. And there is variety of bunkers found in these fields and most of the bunkers are inflatable bunker which can be move easily due to light weight of these bunkers
The layout of these fields may vary but most of them are symmetrical which allow both the team to play on same distance strategies and movements with worried about the environment.Speedball fields are available in both indoor setting and outdoor setting. Indoor setting is used for winter season while outdoor setting used in summer.
Speedball field games are really fast and you can play many games in a single day. Due to short distance of ground there need more paint ball for excessive shooting so these field are expensive setting as compared to other fields.
Read more: Woodsball vs Speedball
Urban Warfare Field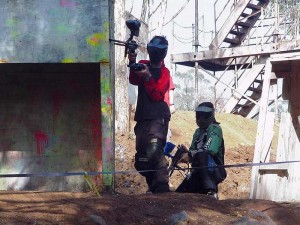 This field reflects an essence of Urban Battle Filed. This fieldcontain many hiding places have real obstacles like building and ambush spots. You can win in this game only with teamwork and strategy.
In this game you have close combat situation and you need a proper planning with strategy before you are going to face your enemy. You need leadership skills and self-confidence to survive in this field. These type of fields are really challenging and require more mental skills to win the game. These fields are less expensive as all the things are naturally available in this field setting.
Other Fields
There are many other paintball fields excluding these major three paintball fields. Which are designed according to the purpose of the game. These fields include inflatable speedball field where you play in a large inflatable building setting. These type of fields are best for the people who like indoor paintball or want to play in winter.
Reball is also a new way of paintball in which non breaking rubber ball are used for shooting instead of paintball. Which may be hurt you more as compare to paintball. In police training field that are designed in any real building setting or use an outdoor location depends on purpose you want to get from this training.
If you have idea and resources regarding paintball fields than just make a paintball field and people will come to you for playing paintball. So make a field and let the paint fly.
Incoming Terms
Types Of Paintball Fields
Paintball Fields Types
Paintball Fields
Field Paintball Types
Types Of Paintball Team
Types Fields To Play Paintball
Different Types Of Paint Ball Fields
Paintball Field Of Play
Different Types Of Paintball Games
Cost To Build Speedball Field